Mona and her children are living in a dilapidated shack that doesn't protect them from the rain. Your donations will give them the gift of a real home.
In 2010, Mona and her children lost their home in the devastating earthquake that struck Port-au-Prince and the surrounding areas. Since that time, they've been living in a small shack in a slum along the coastline in Carrefour, one of the largest districts of Port-au-Prince. When we first met Mona in 2019, her daughter Lovelyca was 10 years old, Peter was 7, and Wideline was 5. None of them had ever been to school. They were surviving on the bare minimum, often going hungry and wearing whatever old clothes they had.
That same year, a generous donor sponsored all three of them, and now Peter's starting 5th grade, Lovelyca is in 3rd grade, and Wideline is in 2nd. They are each progressing well in school where they also receive a good lunch every day. We enrolled them in private lessons in the afternoons to help them catch up, and every year we purchase uniforms, books, backpacks, and materials to make sure they have everything they need. Without this support, they would spend every day on the street with nothing to do, but now they are receiving an education, and they have hope for a brighter future.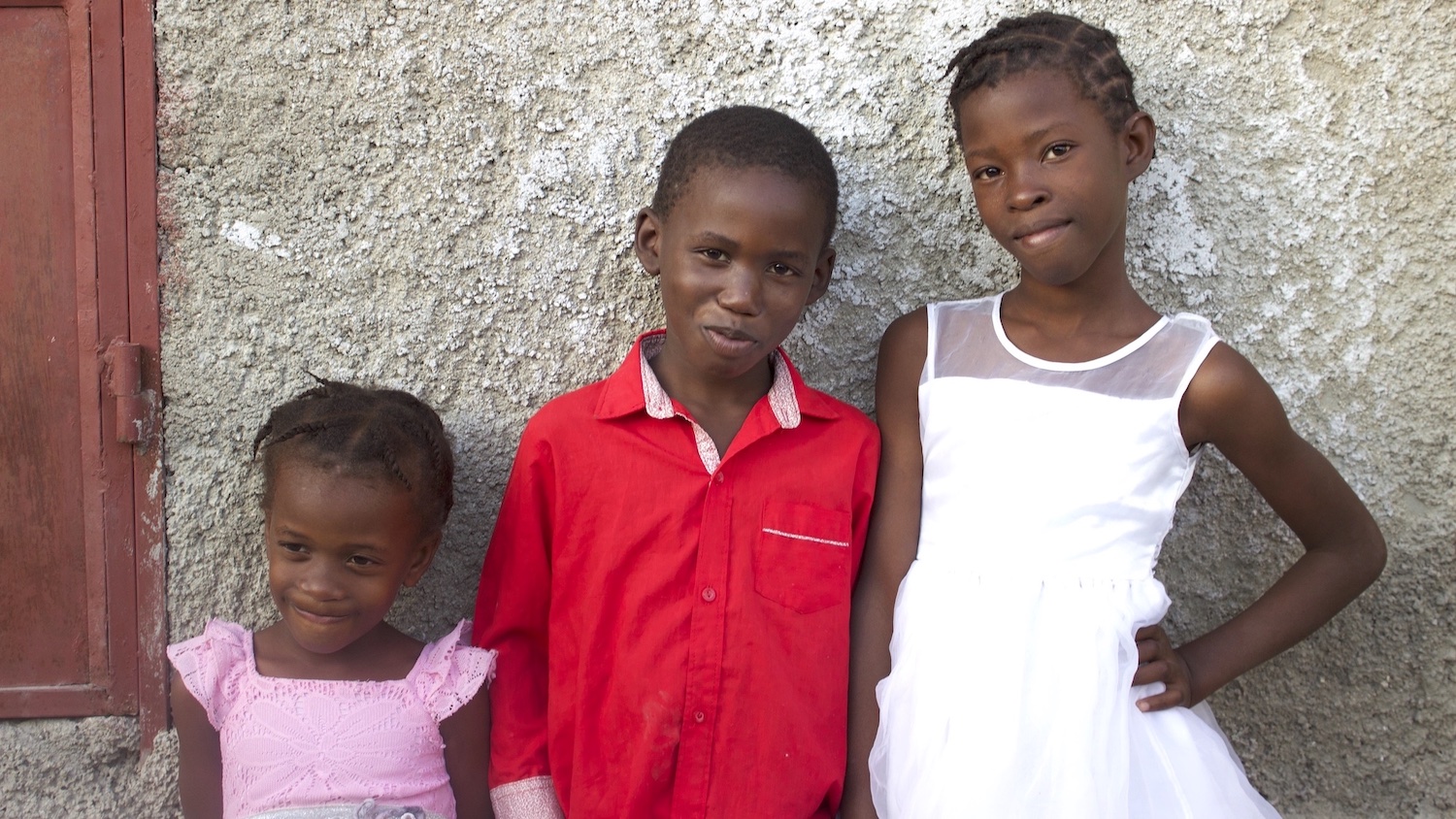 Wideline (left), Peter (middle), Lovelyca (right)
However, in the last few years, their home, which was already in poor condition has deteriorated even further. When it rains, water comes in through the roof and quickly rises and floods their dirt floor, creating a thick layer of mud. (see a
short video
) Indeed, some of the supplies and materials we've purchased for them over the years have been washed away with the heavy rains. So even though we are helping the children to go to school, their progress is limited by their extremely vulnerable housing situation.
We estimate that it will cost up to $4000 USD to repair their existing foundation and build a new home. We have already earmarked $2000 from our general budget, but we need your help to get the rest of the way. Please consider making a donation to enable this family to have a decent roof over their head and a safe place to live.