I recently joined Etienne, one of our Thrive Ansanm mentors, to visit Peter and Tyson who are two of the young men in our program. They currently live in a shack in a poor neighborhood along the bay, and their family has been living there since their home was destroyed in the 2010 earthquake. We initially connected with their family back in 2019, and you can learn more about their background from my wife Bethany's previous blog entitled By the Sea.
When we first met them, because of their family's economic situation, Peter had never been to school, and Tyson had dropped out with very little education. Through the support of generous donors, Peter entered school for the first time and Tyson started up again.
Both of them were starting late, but at just 7 years old Peter wasn't too far behind when he started kindergarten, and he's progressed fairly easily with good grades. The path has been tougher for Tyson as is often the case for students who start school later in life. Because of poor recordkeeping, we've had trouble getting confirmation of Tyson's age, but he was about 16 when he started back up again. He ended up being placed in 5th grade even though his limited experience in school was certainly not the equivalent of a 4th grade education.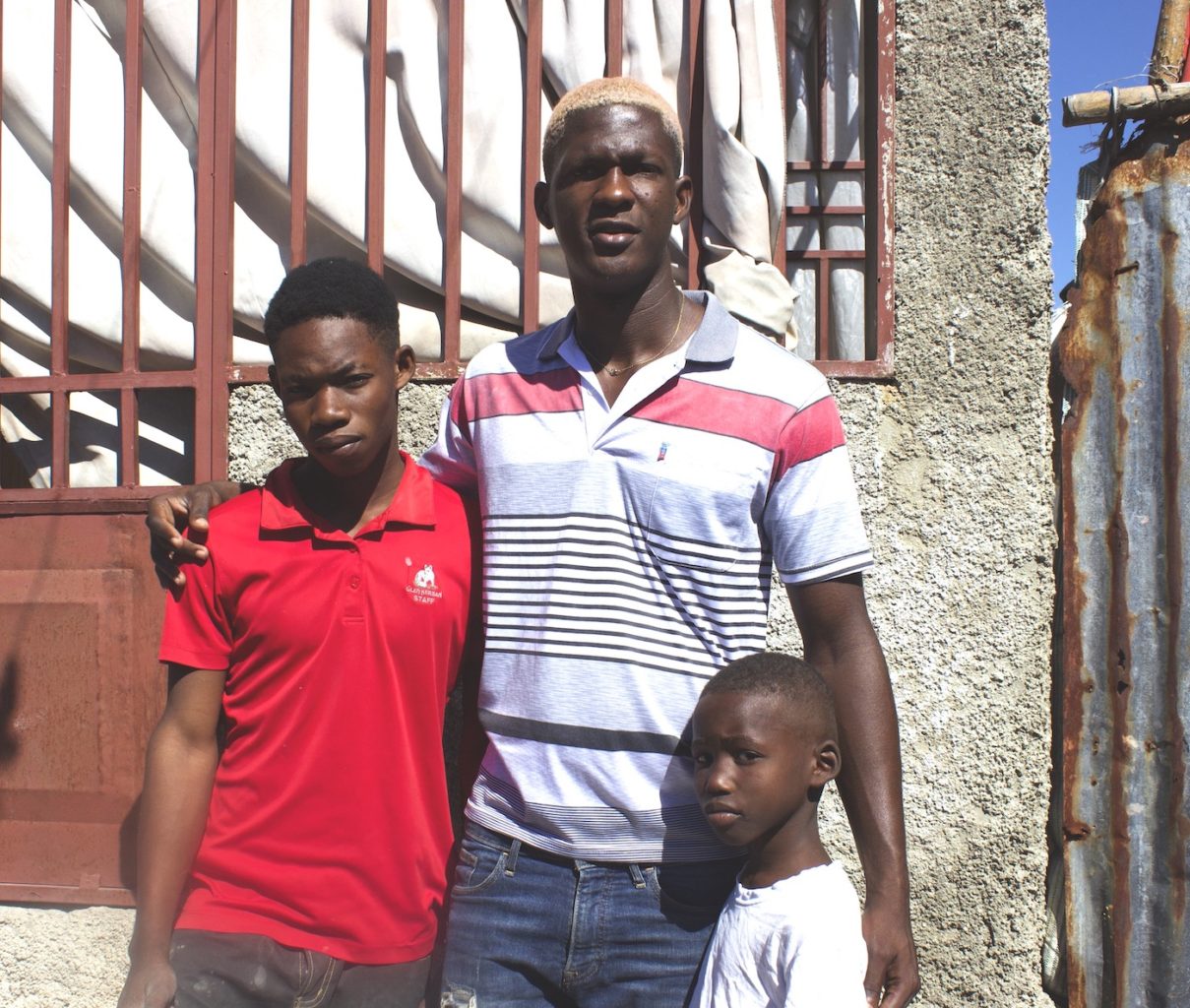 In spite of the challenges which were only increased by forced pauses due to political instability and Covid-19, Tyson recently passed his final exams and completed 5th grade! This was quite an accomplishment that is a testament to his determination and intelligence.
As his mentor, Etienne has been supporting him along the way, and he's encouraging him to begin frequenting the resource center, so he can become comfortable with computers. Without Etienne's encouragement, I'm not sure if Tyson would've made it through, and his relationship with Etienne provides motivation for him to continue his education.
It's sickening to see how many kids like Peter and Tyson fall through the cracks. As a new parent myself, I think about how much I love my son, and I can't imagine how I would feel if I didn't have the ability to help him get the education he needs to progress in life. Sadly, many parents in Haiti find themselves in this situation.
When you support students through Thrive Ansanm, you are partnering with us to equip young people like Peter and Tyson to continue their education and have the chance to thrive.