Growing up is challenging for young people all across the globe, and it isn't any different in Haiti. Young people here deal with the same adolescent problems relating to school, friendships, family, and dating. But there are additional challenges that make growing up here more difficult to navigate.
In particular, youth here also face issues related to (but not limited to) gender inequality, violence, political instability, poor access to healthcare and education, poverty, and an economic system that's lacking in adequate opportunities to make a living. Without support systems to help them navigate these issues, how are they supposed to thrive?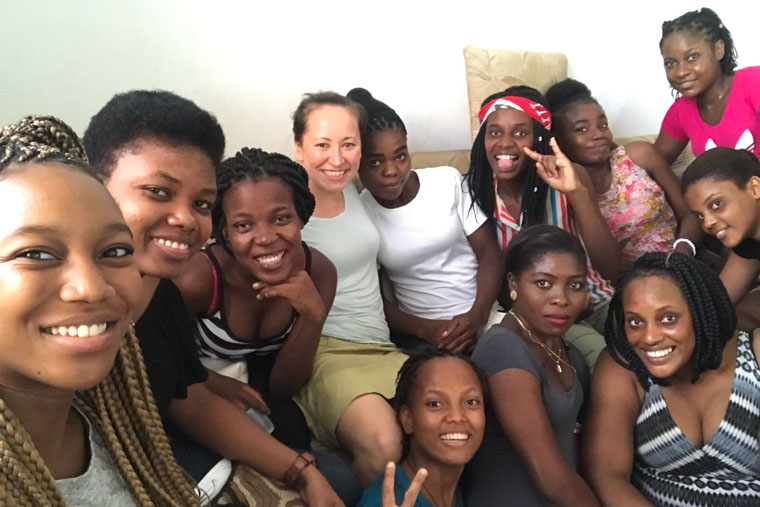 I recently had the opportunity to meet at the Thrive Ansanm Resource Center here in Carrefour with a group of young women who are currently a part of the Thrive Ansanm family. This gathering was dedicated to talking about issues that young women face here in Haiti and how these issues affect their health and safety. It was also a time for fellowship, supporting one another, and laughing together. For me personally, who's only been living in Haiti for 3 months, it was an opportunity for an introduction to some of our female students, to get to know them better and learn more about how we can better serve them moving forward.
Our goal is to strengthen our community of students through regular gatherings like this to create a sense of friendship, trust, and support for everyone connected to Thrive Ansanm.
We desire to create a space that is conducive to having important conversations that are relevant to their lives. We believe that by having these conversations about relationships, culture, health, and politics (to just name a few of the many challenges they face) we can more holistically help our students to lean into their aspirations, achieve their goals, and discover who they were created to be.