A few weeks ago we were traveling through downtown Port-Au-Prince from our home in Carrefour, Haiti, which is in the southwest part of the city. The distance is not far, but this small, island country experienced some heavy rainstorms that caused mud, water, and garbage to flood into the streets.
The road was covered with a muddy sludge and the water (filled with trash) transformed sidewalks and curbs into island chains for pedestrians to hop across. People inched along in buses and public shared vehicles called tap-taps (little pickup trucks with seats and a canopy built into the truck bed). These vehicles are crowded to the max, but people have no other choice, so they take them anyway, all while baking in the hot Haitian sun. On this day, conditions were so bad that it took five hours to drive less than five miles!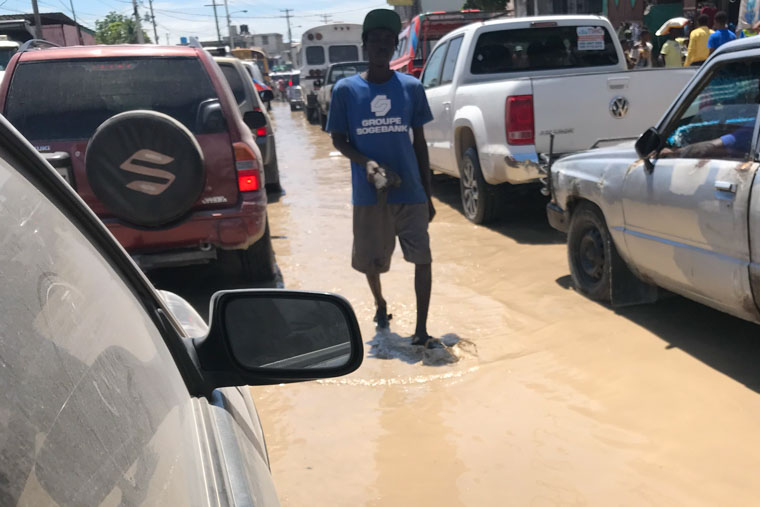 This flooding impacted the main stretch of road that connects the entire southern part of Haiti to downtown Port Au Prince. Since most of our Thrive Ansanm university students live in Carrefour and go to school downtown, they must travel this route every day even though there are physical barriers making it nearly impossible to travel on certain days. If it is not the threat of civil unrest and protesting in the streets, students have to also worry about extreme traffic jams, destructive weather patterns and the general disintegration of streets due to the lack of local infrastructure. On top of this, they don't have their own transportation and must take tap-taps or moto-taxis, which are faster but more dangerous and more expensive. Despite this type of discouraging challenge, students remain dedicated to their education and will do what is necessary to succeed, even if it means sitting for hours in a hot bus with no air conditioning next to a sweaty stranger.
The following day, one of the Thrive Ansanm mentors also ventured out into the traffic nightmare. Romelynn is a mentor for female students, and it is also her responsibility to make sure school fees are paid for her students. This process isn't as easy as going online and making a credit card payment, but rather, it includes physically taking the payment to the school. For Romelynn, this means catching a ride on a tap-tap, through potentially nightmare-ish traffic and other unexpected delays, just to ensure that the young women in the program have the opportunity to go to school.
She stopped by our house to grab some things before heading into the city, and, having seen the traffic nightmare from the previous day, we tried to discourage her. "The city's not good today," we told her. She just looked back with a tired expression on her face and said, "The city's never good." With that, she headed out to brave the traffic yet another day.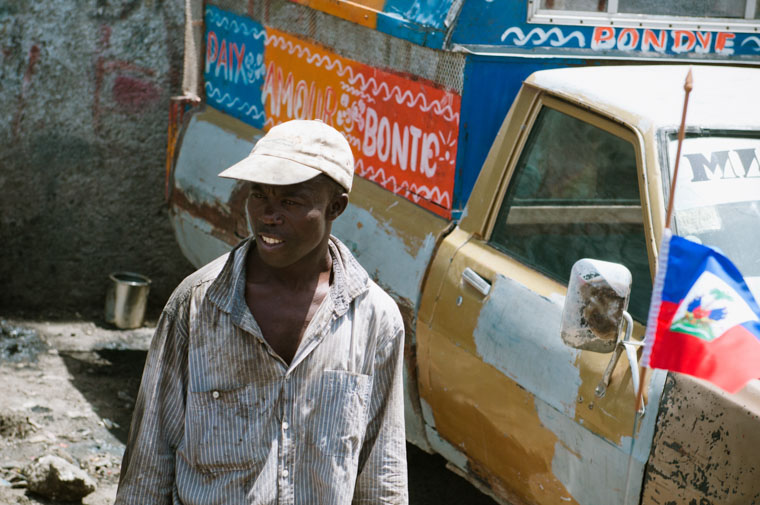 Completing your education is challenging enough as it is, but students in Haiti have the extra challenge of traveling through a mess every day, just to get to school. It's not easy, but through these challenges and tests, we see the true dedication and determination of Thrive Ansanm students and mentors to pursue their education and build a better future for themselves and their community.