Typically, when asked to give money to non-profit organizations working overseas, we're used to seeing pictures of poor, malnourished kids standing next to huts. These images tug at our heartstrings—and open our wallets—because the circumstances are so obviously different from our own. Thrive Ansanm is a little different. On our website, you'll find mostly smiling, healthy-looking children, teens, and young adults. You might ask, why would I help them instead of the poor-looking child next to the hut?
Well, first of all, there's nothing wrong with helping the child next to the hut. But in poor countries like Haiti there's a whole population of youth who are often overlooked. They look like normal kids. They're wearing their shiny shoes, ripped skinny jeans, and fresh looking ball caps. They might have Apple headphones hanging around their necks, and they regularly pull out their smartphones, where they pass the time connecting with friends on WhatsApp and Facebook. To put it another way, at a glance, they look a lot like kids you know. This is the typical urban youth of Haiti.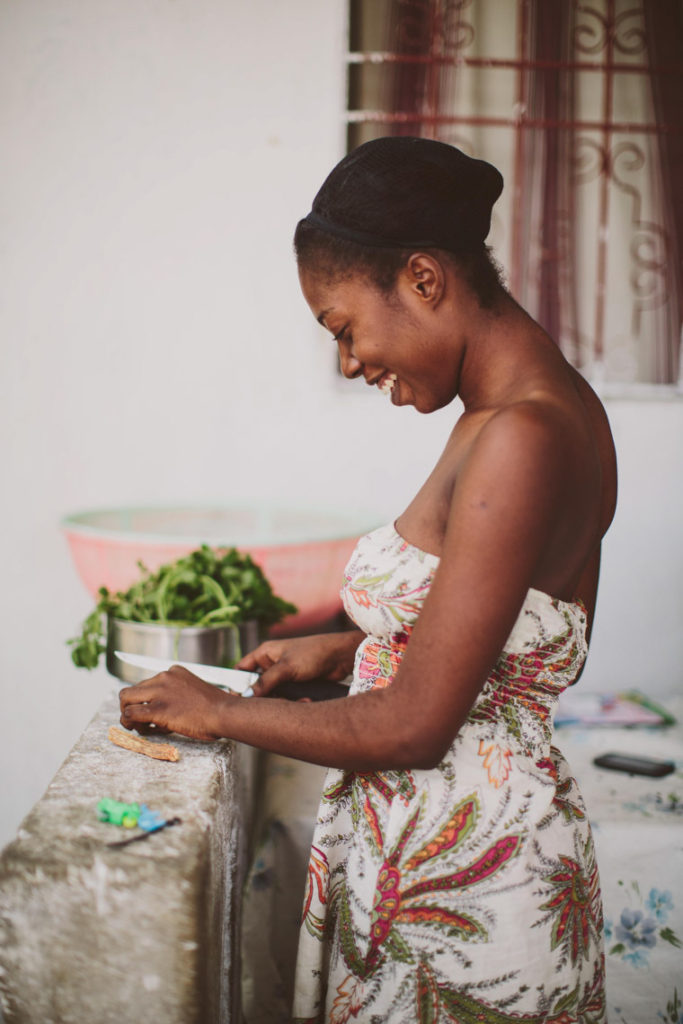 But don't be fooled. Just because a young person has scraped together a couple hundred dollars to buy an iPhone, that doesn't mean they're not struggling. We must be careful not to judge when we don't know the full story. Because of a lack of employment opportunities, most Haitians will leave to work abroad if given the opportunity. Perhaps their phone or clothes were gifts from a relative living overseas. Maybe it's the only way that they can communicate with family members who are no longer down the street. Whatever the details, most likely this young person doesn't know how they will ever afford to go to college, and they doubt they'll ever have a meaningful career.
They have little hope for a life spent seeking out their unique calling or purpose.
So, why help these kids? If you had the chance to meet them—to sit down and talk with them—you would hear stories about how their mother, father, or relative woke up early every morning and came home late every night so they'd have enough food to eat. You would hear about loved ones who died because they didn't have enough money to get proper healthcare or fell victim to a catastrophic earthquake that broke more than just buildings. You would hear about this time or that time when they couldn't eat for several days. You would hear about those years when they sat at home all day because they didn't have money to go to school. You would hear about how they desire to get married and have kids someday, but they don't know how they could ever support a family.
These are the youth of Haiti, and poverty has stripped them of the opportunities most of us take for granted. They're buying iPhones and stylish clothes because they want to connect with the outside world, and they have a sense of dignity and pride in how they present themselves, yet underneath this façade, they are struggling. They're trying to stay hopeful, but they are on the precipice of despair. What they really need is access to opportunities, resources, and information. They need a chance to succeed. They long for meaningful connection and mentorship.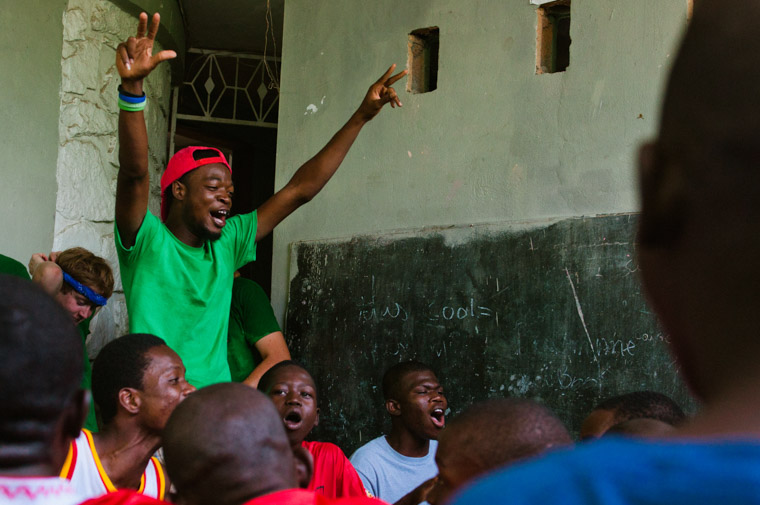 If given the opportunity, they will use their hard-won skills of ingenuity—once used to creatively find ways to procure phones, internet access, and nice-looking clothes—to do great things. You may be tempted to write them off as self-absorbed youth, but they are the future of Haiti and their trajectory is yet to be determined. They are highly intelligent; they want to contribute to society and build meaningful lives. If given the opportunity, they are the ones who will change their streets, neighborhoods, and cities.
One day, they might just change the entire country.