Even as we endure a severe political and economic crisis in Haiti, positive things are happening. We're forming a community of young leaders and mentors who are committed to learning, growth, and service, and it's thrilling to witness this as it unfolds.
This past weekend Thrive Ansanm university students, mentors, and staff members gathered at our resource center to share, discuss, and encourage one another.
These students are poised to pursue a better future and make their mark on the world, but they face tremendous obstacles. Most of them don't have anyone in their family with a steady income, and they don't have consistent electricity or access to high-speed internet in their homes or at school. Indeed, they struggle to afford necessities such as food, water, and housing.
In response, we are doing our best to build a structure that removes as many of these barriers as possible so that they are truly positioned to succeed. We give educational scholarships which cover all of their tuition, books, and materials along with a monthly stipend for food and transportation. But we don't stop there. We also connect them with a personal mentor who can provide guidance and support as they navigate the challenges of college classes and determine their long-term goals. Finally, at our resource center, they can access computers and high-speed internet.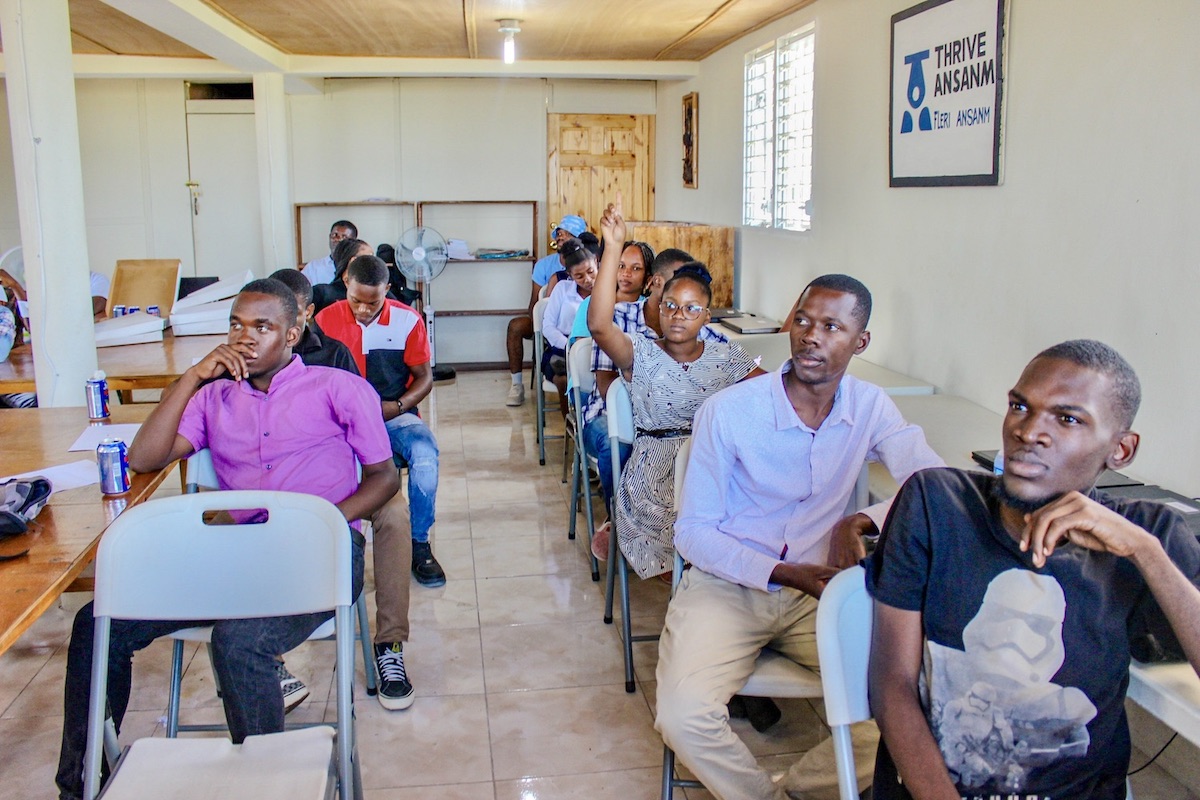 Truly, this is the fulfillment of a vision that has been in the making for many years. I first came to Haiti in the summer of 2011 to lead American volunteer teams. I quickly formed a friendship with a group of young Haitians, and we developed a small education program in collaboration with the organization I worked for at the time. Our goal was simple. We wanted to raise money for children to go to school. Since most schools in Haiti are private, and many families can't afford to send their kids to school, this seemed like a good place to start.
However, we quickly realized that just paying tuition for kids wasn't enough. They needed help with other expenses such as books, uniforms, transportation, and lunches. That's why we expanded our support to cover these costs. Then we started an informal mentoring program and set up a small computer lab in the neighborhood.
Thus, through on-the-ground experience, we developed our vision of empowering young people in Haiti through education, mentoring, and resources.
Over the past decade, there have been many bumps, bruises, twists, and turns. It hasn't been a straight line by any means, yet we now support 15 university students and 14 K-12 students with their education. We match our university students with one-on-one mentors and give them personal laptops. At our resource center, they can access consistent electricity and high-speed internet 5 days per week. So we're not just putting kids through school. Rather we're creating a community and a structure that positions them to thrive.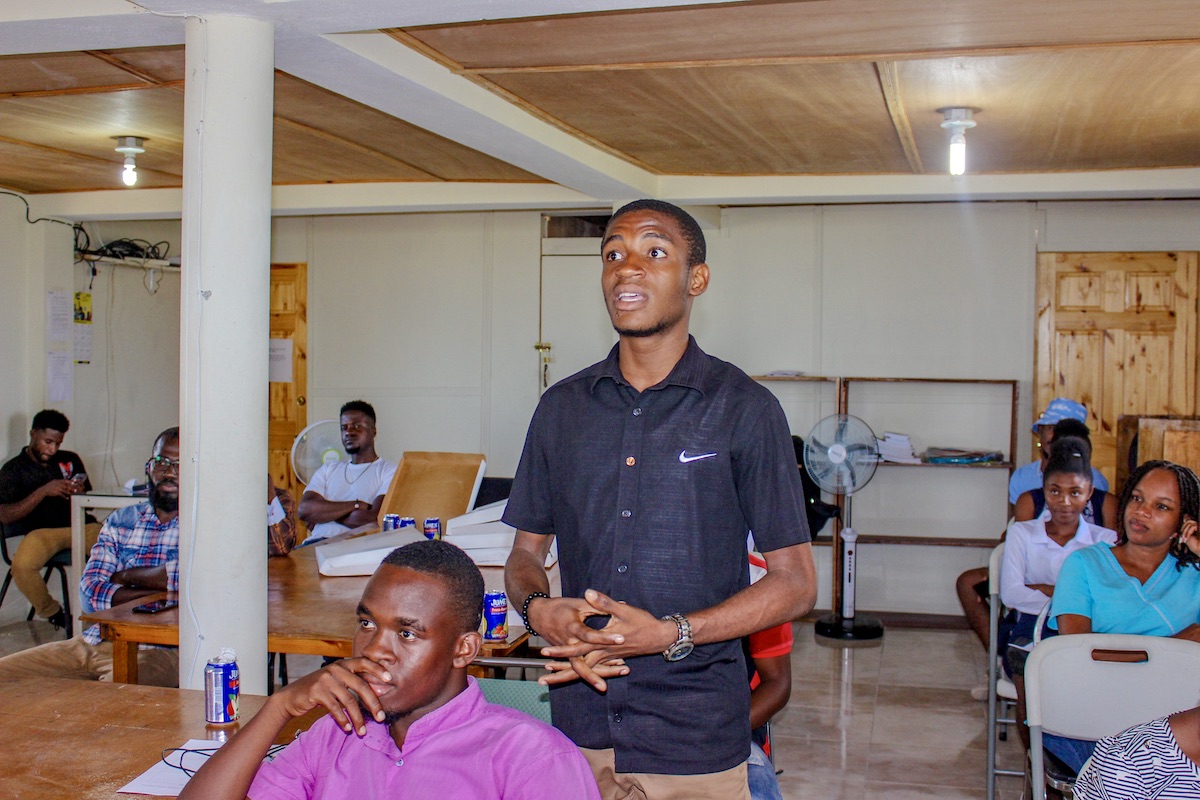 As I looked around the room at all of these fresh young faces and their mentors, I felt my heart expand. Each of the students shared about what they are learning in their classes as well as the challenges they're facing. Everyone was enthusiastic, and there was positive energy throughout the room. Several of the students talked about how much the support of their mentor has meant to them, and likewise many of the mentors expressed that they too had been enriched by connecting with their mentees. One of the mentors said that connecting with her mentee was among the highlights of her year.
As discouraging as the situation in Haiti can be, it's hard not to be hopeful amidst a gathering of people like this.
When you get good people together and provide them with the necessary structure and resources to succeed, positive things are bound to occur. So that is what we are doing. Together (ansanm) we can empower young people in Haiti to thrive.