Today, it's becoming more and more difficult to find a comfortable and pleasant space to work and conduct research in Haiti; however, the Thrive Ansanm resource center in the town of Jeremie is helping to fill this void. This is an ideal space for students that serves as a catalyst for learning by providing access to laptops, internet, and 24/7 electricity.
Meanwhile, for reasons that have yet to be revealed, the town of Jeremie, which was already subsisting on a limited supply of electricity, has now been completely without electricity for more than a year. "Blackout" as we call it in Haiti reins, and that is why many students are struggling to study and do their homework, but Thrive Ansanm is helping to change that.
The inspiring story of Daniel Demosthenes is a perfect example of the impact of this space. Daniel, a local entrepreneur and economist, is the CEO of The Modern Polytechnic Center of Jeremie (CPMJ) which was founded in 2014. Over the past few years, CPMJ has executed a variety of community projects in the areas of technology and environmental protection, and one of their most innovative projects deals with solid waste management.
It's no secret to anyone that has been to Haiti that trash is a big problem. There is no reliable waste management system, yet much like any other country in the world, Haiti has scores of plastics that must be disposed of. In response, CPMJ developed one of the best systems in Jeremie for collecting and reusing plastics and other solid waste materials. They were in need of funding to expand this project, so Daniel chose to enter a highly competitive national contest for entrepreneurs organized by the Agence Universitaire de la Francophonie (L'AUF).
Should he be selected as a winner, CPMJ would receive a grant of $10,000 USD for their waste management project, but there was only one problem. Most of the application process was online and, like everyone else in Jeremie, Daniel has limited access to electricity and high-speed internet. Fortunately, he became aware of the Thrive Ansanm Resource Center and used this space to submit his business plan and participate in the required Zoom meetings for the competition. Not only did he successfully submit his application, but he was selected as one of the 30 winning contestants out of more than 600 applicants!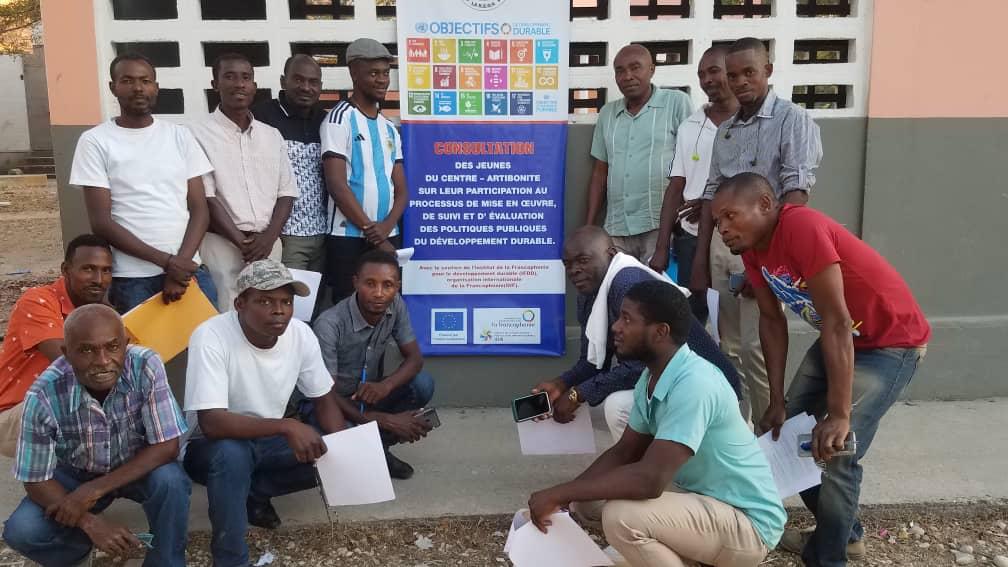 We had no idea about any of this until Daniel was kind enough to share his success with us and thank us for making the resource center available for him so that he could submit his proposal. Not only did he thank us for our help to him personally, but he congratulated us for creating a space that serves as a development tool for the city of Jérémie and surrounding areas. Likewise, it is an honor for us to support innovative Haitian leaders such as Daniel in their endeavors.
For myself, as a native of Jeremie and one of the leaders for Thrive Ansanm, I want to thank all of our donors who have made it possible for us to achieve this dream of having a digital workspace for the development of young people in Jeremie. Nap kontinye fleri ansanm. (We will continue to thrive together.)