Lovelyca, who is a part of the Thrive Ansanm program along with her brother Peter (pictured with her above) and her sister Wideline, recently graduated from kindergarten! In Haiti, kindergarten is a 3-year program, and graduation from kindergarten is a big deal. There are pictures, a graduation ceremony, and family and friends celebrate.
This makes sense because some children in Haiti never even make it through kindergarten, and yet this foundation is extremely important for the future development of children like Lovelyca who have little or no educational resources at home.
Uniform and Graduation Photos (Serious faces are the cultural norm for formal photos in Haiti.)
For Lovelyca, this gradation is especially significant because she didn't know if she was ever going to be able to go to school. When she was only a few months old, her family lost their home in the 2010 earthquake. Ever since then, they've lived in a small one-room shelter where they survive through a very basic existence. She was almost 10 years old when she first entered a classroom, and it takes courage to go to school for the first time at this age. Now a couple of years later she has graduated kindergarten, and she's getting ready to start first grade.
On her final report card, her teacher noted "This child is intelligent and shows much promise. She always finishes the projects she's given in class." Way to go Lovelyca! We're proud of you 🙂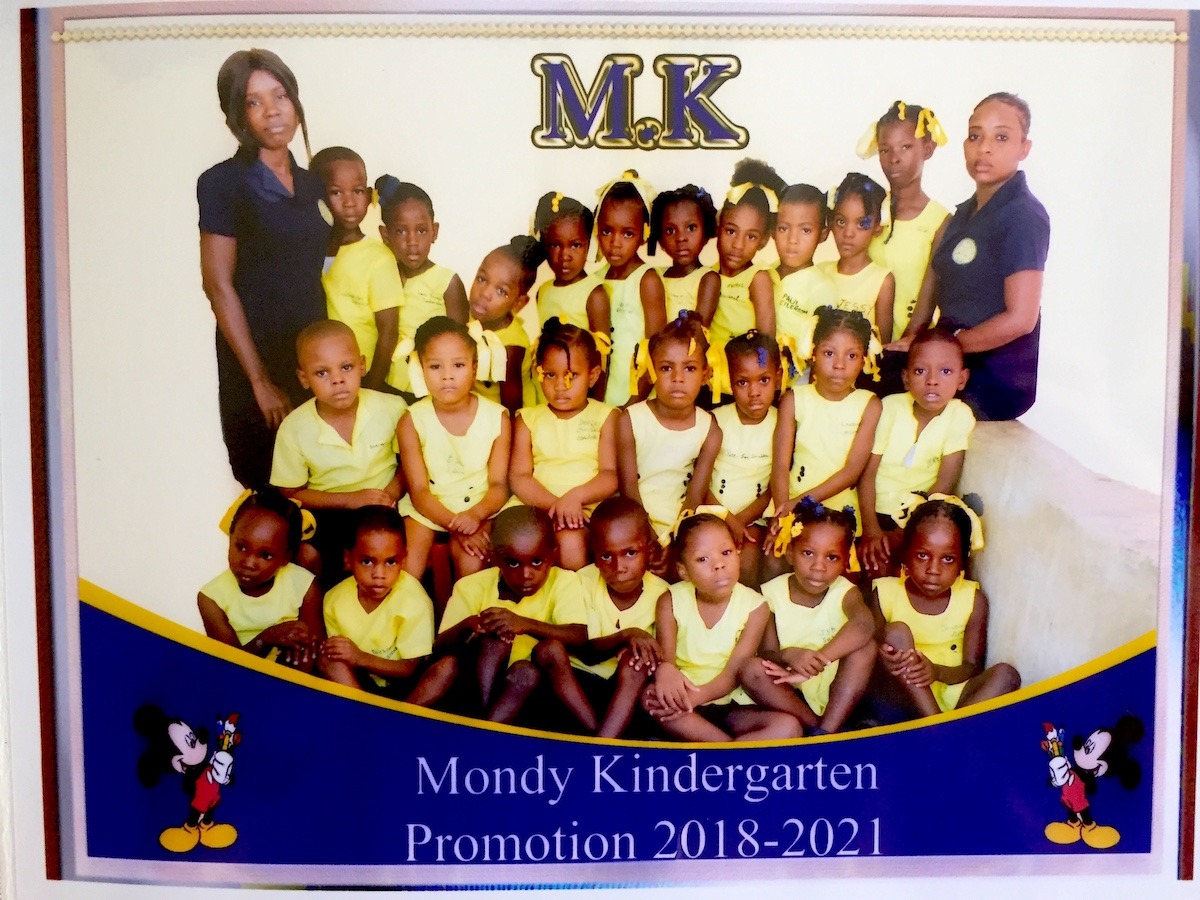 2021 Graduating Class – Mondy Kindergarten