This past Friday, February 18, we gathered together with friends and partners in the community to dedicate the opening of our new resource center in Jérémie. This space will be a comfortable gathering place where students can access computers and high-speed internet, things that most young people in Haiti don't have access to at home or at school.
The resource center is located on the campus of the Beraca Education Center in Jérémie, and it will serve the students of Beraca and the surrounding schools in the area. Beraca consists of a kindergarten, elementary school, and satellite campus for the Université de la Rennaissance d'Haiti. It is highly regarded as a quality educational institution in Jérémie, but like most schools here, they struggle to maintain sufficient funding and resources. We chose to collaborate with Beraca because we felt that we could reach more students by partnering with an established institution that is already connected in the community. They share our mission to empower young people in Hait to thrive, and we are excited about how we will work together to accomplish this goal.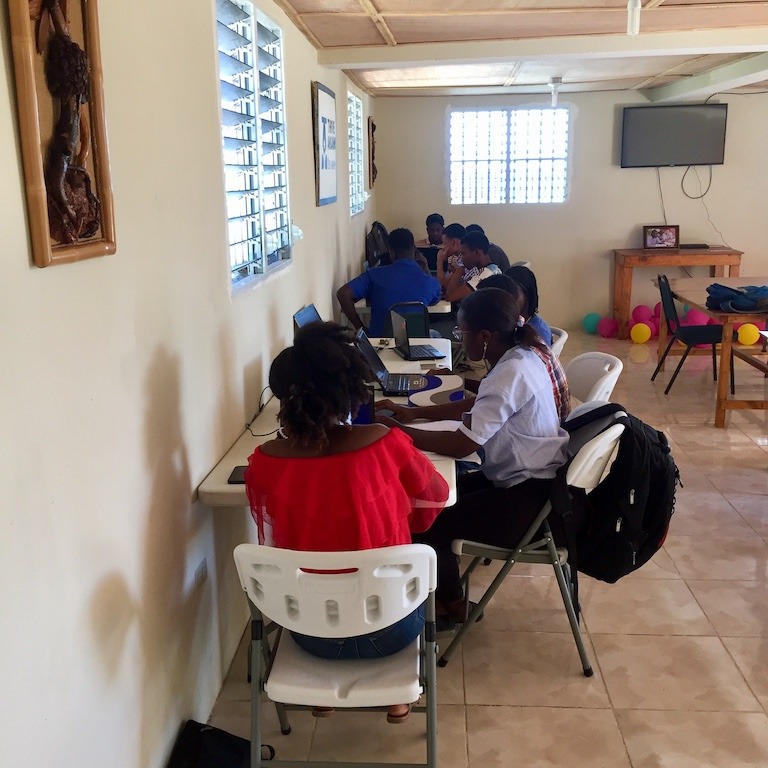 It's no secret that this past year has been a difficult one for Haiti. In July, after months of political instability and violence in the capital, President Jovenel Moïse was assassinated in his home. Just barely more than a month later, a magnitude 7.2 earthquake hit the southwest peninsula of Haiti. Jérémie and Les Cayes were both severely affected, and many people lost homes or loved ones. Meanwhile, gang violence and kidnapping have been rampant in much of Port-au-Prince, and this has affected the entire country economically.
For all of these reasons, when you read the news it can be easy to think that nothing good is happening in Haiti, but these headlines don't tell the whole story. Yes, the earthquake is real, the assassination is real, and the instability is real, but there are positive things happening in Haiti. At this dedication, we gathered to celebrate one of those positive things. In the midst of the sometimes overwhelming challenges that surround us, it was wonderful to receive this warm welcome and show of support from the community.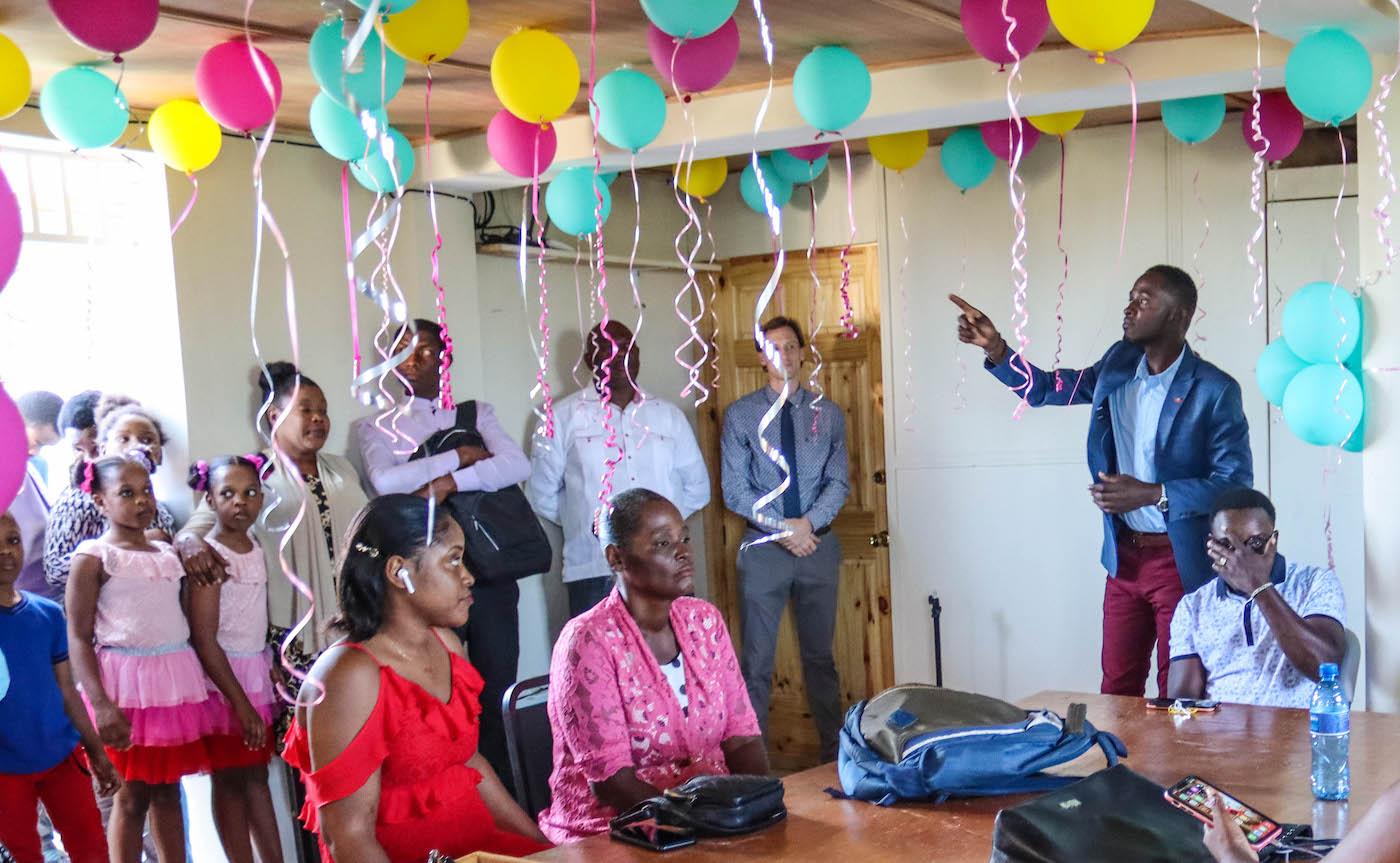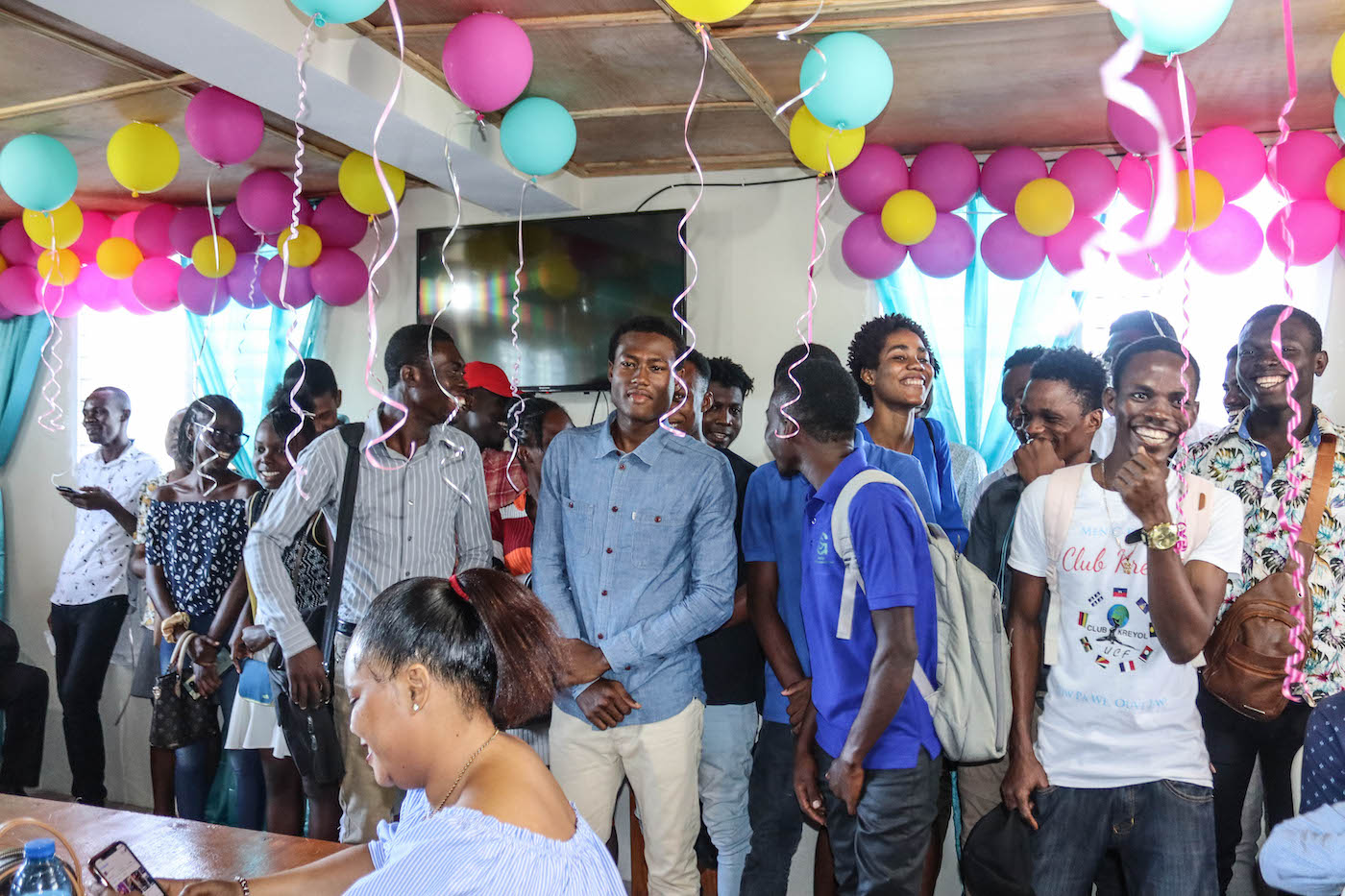 So yes this was a celebration of the new resource center, but it was also about something more. It was about taking a moment to pause and recognize the tremendous potential of the upcoming generation of Haitians and to collectively acknowledge our commitment to supporting them in their pursuits. Because when we look at the many talented and creative young people in the country, this gives us hope for the future of Haiti.